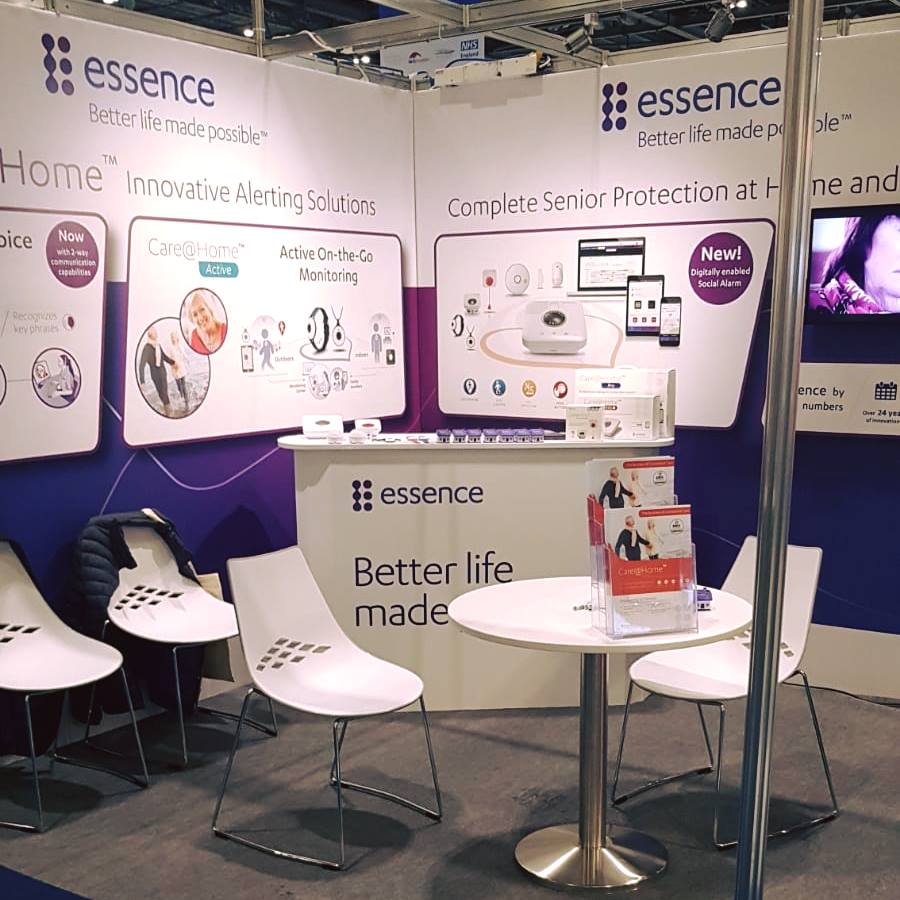 Health Plus Care 2019
We are pleased to announce that Essence will be exhibiting once again at Health Plus Care: The definitive event for health and care provision in the UK.
On June 26-27 , we will be in ExCel London, reimagining our innovative solutions:
We will present our full 360º connected living technologies from concept design, development to manufacturing and operations that enables us to personalize solutions to partners' needs. It will be a pleasure to meet professionals and share insights about growing their business and competing at the next level.

Visit us at #J62. Enter your details below and we shall contact you to arrange a meeting.


Enter your details below and we shall contact you to arrange a meeting (booth #J62)